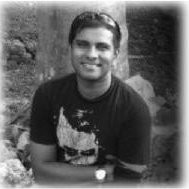 Rob Bachan
Global Director of Architecture & Engineering
Tes
Bio: My name is Rob Bachan and my passion is creating value for end users through technology. Over 29 spans my experience key sectors across the globe covering product development & delivery, innovation, advisory and leadership roles focusing on Digital Customer & Enterprise solutions.
My career spans from software product companies to start-ups and just over 10.5 years with IBM GBS Europe. Global Roles over the last 8 years include VP of Digital Architecture & Strategy, Engineering & Architecture, Head of Digital Domain & Innovation Lab and CEO, CTO and MD for new entrant & corporate backed start-ups.
Throughout my career, I've worked on an extensive number of customer engagements in technical, leadership and product innovation roles in globally distributed teams. Starting out as an engineer and growing through various leaderships roles to my current role across multiple sectors on a wide range of solutions with varying complexity from customer solutions to large scale transformation, The key sectors have been Telco, Utilities, Insurance and Banking, Oil & Gas and Media & Entertainment.
Grew up in the sunny island of Trinidad and Tobago and based out of the UK for last 30 years working across the globe with 3 years based out of Bangkok. Happily married with two beautiful daughters and enjoy travelling and exploring. Other hobbies include music, sports, running and cooking.