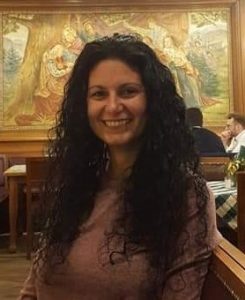 Maria Stefanova
Head of Agile PMO and Digital Transformation, SPC
Brambles
Bio: A determined and enthusiastic PMO and Digital Transformation Lead, Maria has experience from a broad spectrum of industries, including legal, financial services, entertainment and logistics.
As Head of PMO, Maria's expertise is in leading the PMO in underpinning the success of large scale digital transformation programmes in support of organisational change initiatives. She currently manages $500 million portfolio.
As a SAFe practitioner, Maria ensures that organisations using Agile principles at scale have fully benefitted from rapid systems implementation, anchored with high levels of user adoption to achieve competitive advantage.
A devotee of life long learning, Maria is constantly seeking to broaden her knowledge and develop leadership skills enabling seamless and innovative delivery of complex transformation projects. In line with her belief that experience and education can compliment each other, Maria holds multiple degrees including MSc in Business Information Systems, International Diploma in Business Analysis, Certified SPC, BSc in Industrial Engineering and Management, and others.